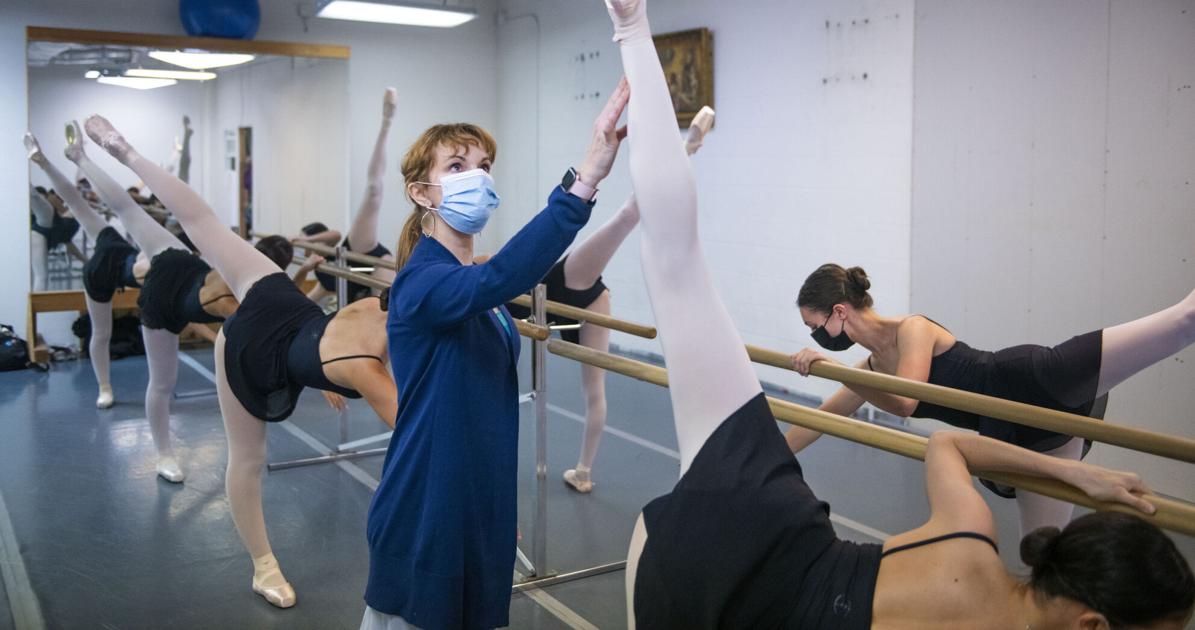 New Walla Walla Ballet Company Brings Joy, Confidence and Love to Dance | Arts
"One, two, three, four, five, six and less. Presenting the foot, yes, that's it.
The pink clad feet follow Phyllis Rothwell's instructions, their fast and graceful pace creating a hypnotic effect on the beholder.
Ballet pointe shoes whisper in silky tones and strike lightly as Rothwell uses the romantic vocabulary of the art form to guide eight dancers in chignons and matching leotards to fold, slip, chase and more on a recent Tuesday night.
Here the teacher tickles a hand to coax a slightly higher elevation. There she taps a knee to drop an inch or more. Praise is generously extended.
Rothwell teaches his advanced class of ballet students, known as The Collective. The Advanced Ballet Class is a recent addition to Walla Walla's dance teaching options.
She opened the doors of her Rose Street studio in September 2020, a "very difficult" time to revive a long-held dream, Rothwell said with a laugh.
"We couldn't have open classes until January and then it had to be very small classes," she said.
Rothwell is no stranger to the challenge, however.
She was 6 years old when her gymnastics teacher suggested to Rothwell's mother that her very active daughter could use the grace offered in dance classes.
Rothwell immediately became addicted to the art and continued to dance and do gymnastics.
As she got older, the difference between the two became clear, she recalls.
"When you go to a gymnastics competition, the judges look at what you did wrong. And when you dance, the audience loves what you're doing right.
As an adult, Rothwell left the Washington, DC area to join the Eugene Ballet in western Oregon.
This company sent its principal dancers to assist the Whitman College Summer Dance Lab, giving Rothwell an annual immersion in the local community.
When it was time for her to retire from the stage three years ago, Rothwell had fond memories of her time at Walla Walla and was heading towards a completed stage career with the Ballet Idaho Company.
The dancer realized that her next goal was to create a space where students could find the same support, confidence and joy that she had been fortunate enough to experience in her youth and then into adulthood.
This is how an unfinished commercial space next to a paint store on Rose Street turns several evenings a week into another world, filled with music, moments of laughter, and a fierce focus on movement.
About 25 girls attend classes where Rothwell helps them learn to dance fearlessly and seek happiness in themselves.
"I never put a dancer down, I focus on the positives," Rothwell said.
"We focus on achievable goals so that they always leave the classroom in a relatively good mood. "
Her greatest contribution to the growth of her students is teaching them to be "tough, not tough" – to seek skills and overcome adversity while maintaining support and kindness for fellow students and other humans, Rothwell said.
In May, the Washington State Youth Ballet presented their first performance at Amavi Cellars and offered the perfect time to demonstrate this attitude.
"This performance took a village," Rothwell recalls.
"Of course he chose that day to rain. It rained all morning and we tried to build the scene and then rebuild it. I had to cancel the dress rehearsal because it was still raining.
The special floor surface had to be dried, which delayed the opening act by 30 minutes.
The end was worth it. Under an evening sky dressed for the occasion in fluffy white clouds and pale pink, Rothwell's students rewarded the day's efforts with performances that shone with the pleasure of the craft, the instructor recalled.
She couldn't have been prouder, she said, thanking the audience for her grace and the parents of her students for their contribution of time, work and enthusiasm.
Next up is a version of "The Nutcracker" in December, Rothwell said, noting that the Eugene Ballet is unable to return to Walla Walla this year.
"But we've got to have a 'Nutcracker', so we'll find a way."
Details will be announced on washingtonstateyouthballet.com.