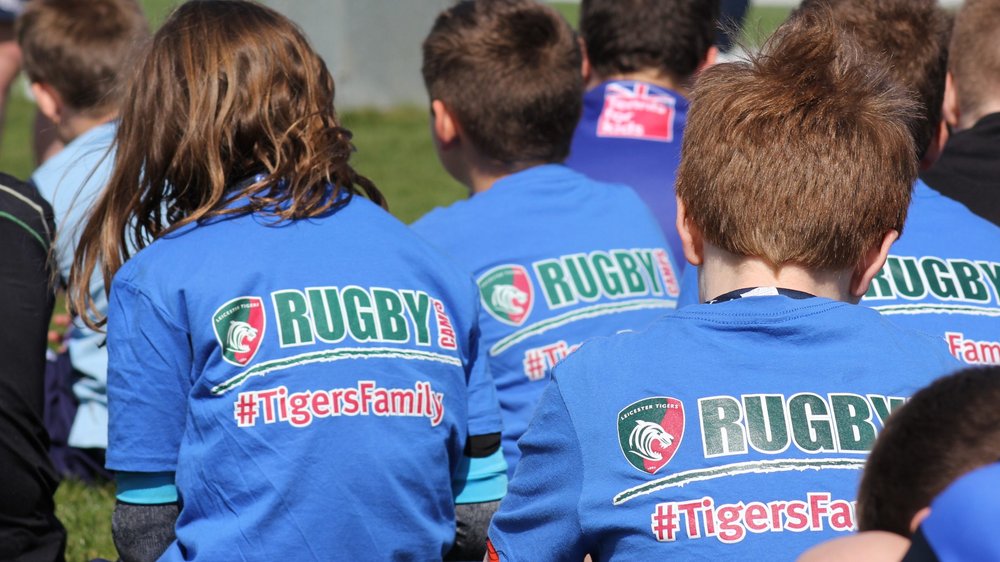 Join us on Tigers Rugby Camps this summer
Tigers Rugby Camps are aimed at girls and boys, from the age of 7, with an emphasis on skill development in a fun and physically active setting with professional coaches from the Tigers Community Team.
Delivery is divided into four categories to provide the best possible experience for all age groups:
Tag Rugby Camps offer a non-contact introduction to rugby for under-7s and under-8s, with games and activities over three mornings to develop fundamental motor skills, rugby and social skills.
Main camps take place over 4-5 full days for ages 9 to 13 with sessions based on fun activities, rugby skills and fundamental fitness.
development camps sessions are aimed at players under the age of 14, 15 and 16 over three afternoons with a stronger focus on tactical and technical skills alongside athletic development, based on themes from the Tigers Junior Academy and ACE college programs.
Girls-Only Camps are suitable for all abilities in groups under 13, 15 and 18 to develop game skills, confidence and awareness.
Seats are available to book online or by phone from the Tigres ticketing team on 0116 319 8888 (option 2).
Find out more in the online Tigers Rugby Camps brochure below.