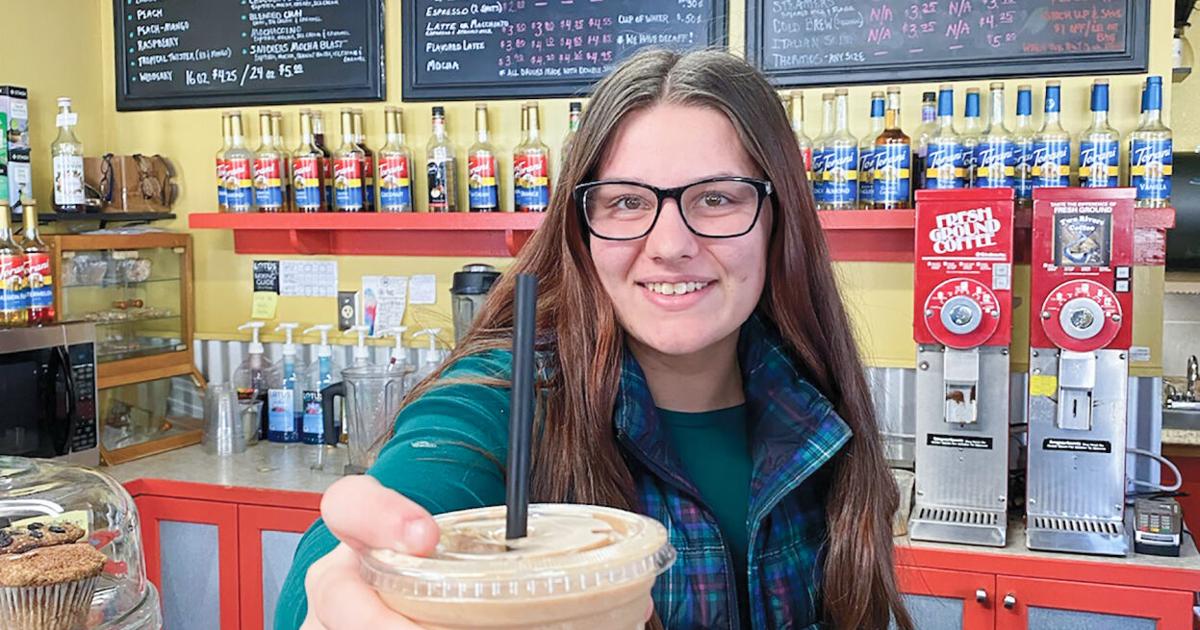 It's your business: parishes sponsor free movies for Lent; The White Bird General Store will reopen | News
I had a pleasant little visit with Elise Martin and a friend from Salmon River High School, where both are students, at Two Rivers Coffee Roasters and Creamery in Riggins on a recent sunny Saturday. Both were well spoken and friendly, and it was fun to hear where they came from, how they enjoy life at Riggins and their projects. Elise spends hours every weekend at the cafe and plans to be there a lot this summer too. Stop and say hello. The store is located on the main street. Also, don't miss Grandma Lou's crackers on sale there. There are spicy ones with coriander and sweet and savory ones with almonds. Both are good!
Arnzen Construction in Cottonwood is looking for help and offers job opportunities for high school students and future graduates. They are looking for summer office helper, summer carpenter helper and full-time carpenter positions for new grads. Email [email protected] or call 208-962-3903.
For all my dog-loving friends, did you know that "Corgi" is a translation of Welsh for "dwarf dog?" Two words, cor gi. In Mabinogion, a book of myths and legends, Corgis were the battle steeds of fairies.
The three parishes of St. Mary's (Cottonwood), Assumption (Ferdinand) and St. Anthony (Greencreek) sponsor a Lenten Movie Night at the Blue Fox Theater in Grangeville every Thursday of Lent from March 3 through April 7. Admission is free for all films. Concessions with popcorn, candy and soda will be available; outside food and drink is not permitted. The surrounding parishes of Kamiah, Nezperce, Grangeville and Riggins are also invited.
The films are as follows: March 3 – The Two Popes – rated PG-13; March 10 – Second Hand Lions – rated PG with Michael Caine, Robert Duvall; March 17 – The Book of Life (animated) – rated PG; March 24 – God Is Not Dead – Rated PG; March 31 – The Prince of Egypt (animated) – rated G; and April 7 – Passion of Christ – rated R.
Doors open at 5:30 p.m. and movies start at 6 p.m. sharp. All are welcome.
Grace Denham and Daryn Seyer have teamed up to open DG Beauty Studio at 126 Main Street in Grangeville. The salon will specialize in eyelashes, hair and nails. DG Beauty Studio will open on March 1.
The Surerus family, owners of The Confluence at White Bird (formerly Hoot's Café), will reopen the White Bird General Store with the help of their daughter and son-in-law. Stop by the Main Street store, which will reopen on March 1.
Did you know you might be able to file your federal and state taxes for free? The Idaho State Tax Commission encourages taxpayers with adjusted gross income of $73,000 per year or less to visit tax.idaho.gov/freefile (https://tax.idaho.gov/i- 1027.cfm?qp=y). This page details free online filing and preparation offers for federal and Idaho personal income tax returns.
"Of the more than 900,000 returns we processed last year, nearly 625,000 Idaho taxpayers could have qualified for e-filing for free. But only about 82,000 of them took advantage of the free filing option," Tax Commission Chairman Jeff McCray said.