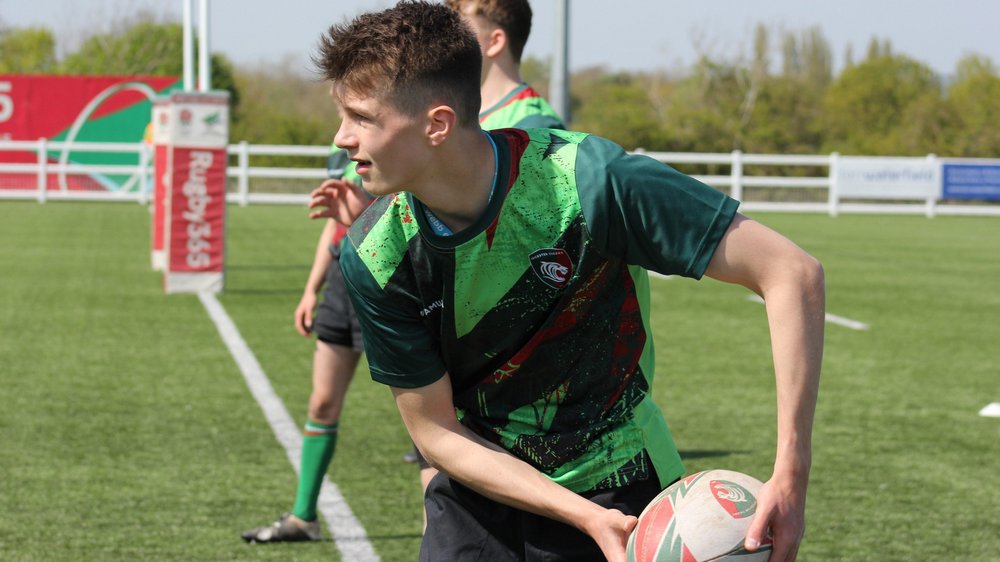 Exclusive Tigers Rugby Development Camps Jersey
A Leicester Tigers Camps summer program begins next week – with the addition of the development camp which is proving popular for players under 14 to under 16.
Development camps are held over three afternoons with a stronger emphasis on tactical and technical skills alongside athletic development, all based on themes from the Tigers Junior Academy and ACE college programs.
As well as top rugby coaches, development camp attendees also receive an exclusive Tigers training t-shirt as well as a free home game ticket awarded in the new season.
The technical t-shirt – only available to development camp attendees and cannot be purchased from the club shop – is based on the design of the senior team training kit for the 2021/22 season.
Details of development camps this summer:
SMB College Brooksby – July 19-21
Lichfield RUFC – July 26-28
Sheffield Tigers RUFC – July 26-28
Shipston-on-Stour RFC – July 26-28
Stamford School – August 2-4
Syston RFC – August 2-4
Market Harborough RUFC – August 9-11
Stafford RFC – August 9-11
Holt RFC – August 16-18
Trent College – August 16-18
Newark RFC – August 16-18
Leicester Forest RFC – August 23-25
Scarborough RFC – August 23-25
The Tigers run TAG, Core, Development and Girls only camps at all venues, offering coaching and fun activities for age groups under 7.
For a full list of dates and times, click here.