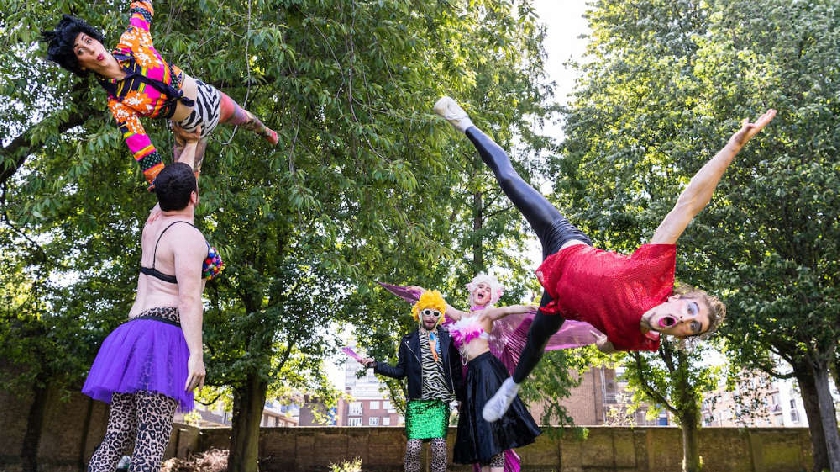 A dance festival will be held at the Milton Keynes shopping center next month – MKFM 106.3FM
MÓTUS presents 'The Universe & Me – Part II' – supported by Arts Council England, Milton Keynes Community Foundation and Milton Keynes Council.
MÓTUS was established in 2013 by professional dancers based here in Milton Keynes, who through their professional work across the country recognized that there was enormous potential to be tapped in the city.
After receiving funding from Arts Council England, MÓTUS will take the second stage of its 'The Universe & Me' Part II festival.
The dance festival is scheduled to take place on October 10 at Middleton Hall (next to John Lewis), center: mk, from 1 p.m. to 5 p.m.
The festival is all about being connected, coming together and achieving a shared physical language while enjoying some of the UK's top performers on the festival / touring circuit.
The festival has a large program:
Gravity and lightness – 'Why'
Why? is a tender yet uplifting aerial duo exploring themes of life, loss, surrender and acceptance in a sweet and moving way.
Kapow – 'Growing up'
Grow is a lively, energetic and vibrant dance-theater duo from Kapow.
In a playful and touching celebration of the power of nature to rejuvenate, take over spaces and grow through cracks, Kapow combines humanity and a comedic gardening show in their lively duo Grow.
Through order and chaos, with humans turning into weeds, seeds and beautiful sunflowers, Grow examines the relationships we form with each other and with the natural world and explores what we all need for prosper.
This show leaves the audience feeling elated and inspired to get out and enjoy nature. It talks about our relationship to each other, to the natural world, and what we all need to thrive.
GLAMOUR
Glam is a vibrant 25-minute dance and circus cabaret, a humorous street show celebrating the fabulous. Audience members are encouraged to join in the fun of dancing with the cast in this gloriously fast-paced, hand-to-hand, disco, feather, glitter and glam makeup acrobatics show!
To anyone's surprise, I loved Glam! It kicked out the joy we all lacked. Member of the public.
All of this is FREE and we would love to see you come.
There will also be a community stage featuring works from the local community.
MÓTUS also runs a dance company for young people on Thursday evenings from 5.30 p.m. to 7 p.m., with an emphasis on individuality and performance.
You can find out more by sending an email to [email protected]